Clinic Dates & Times
Spring Shooting Clinic
@ Sacred Hearts Academy School Gym
May 16 & 17, 2020 (Sat & Sun)
7:30 am to 9:30 am

Summer Shooting Clinic
@ Mililani-Hanalani Schools Gym
July 18 & 25, 2020 (Saturdays)
7:30 am to 9:30 am

There is a limit of 30 players per session.
Within each session, players will be grouped appropriately according to age and skill level.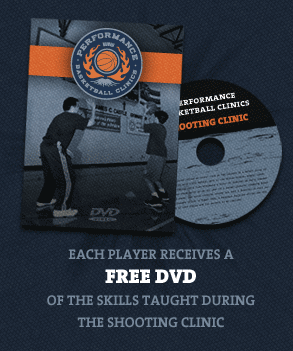 Price & Registration
Price Of Each Shooting Clinic is $115
Full payment needs to be submitted with registration form.
Accepted Method of Payment -- Credit Card or Check
Credit card payment can be made when completing online registration form.
If payment is made by check, download & complete registration form & mail in with your check.
Make check payable to: "Performance Basketball Clinics LLC"
Mailing Address
Performance Basketball • 520 Lunalilo Home Road #231 Honolulu, HI 96825
Location of Clinics
Spring Shooting Clinic:
@ Sacred Hearts Academy School Gym, 3253 Waialae Avenue, Honolulu, HI 96816
Summer Shooting Clinic:
@ Mililani-Hanalani Schools Gym, 94-294 Anania Drive, Mililani, HI 96789
Online Registration
Download Form